TO ensure that QSCAN synchronizes with the folders in EDM, go to QSCAN manager and select Work>project group>project>open the relevant folder>Export Config>dart2 export>Configure.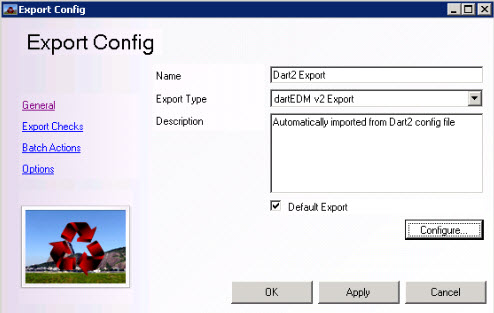 You can test the connection by deselecting the "use proxy authentication" and clicking "Test Connection".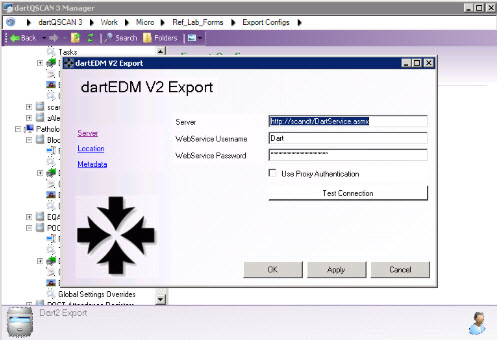 Folders which are created within EDM are defined within the option "location".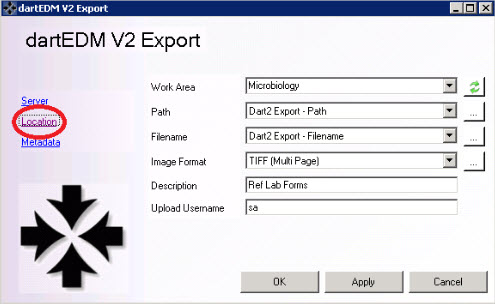 Work area field represents project work group.
Path & Filename fields represents the path to the folder setup in EDM (click the ellipsis to the right of the field and you will see how the folder directory is setup I.e. Custom String shown below).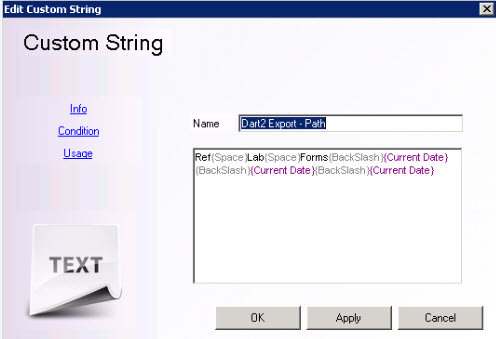 If a client would like to have retention times setup for certain projects select "metadata" and select the ellipsis to the right of the field to state the total number of months for the retention time.
Please note that you may need to access every project individually if you wish modify the retention times within dartEDM V2 Export.